Soup/Cereal Bowl - Organic Series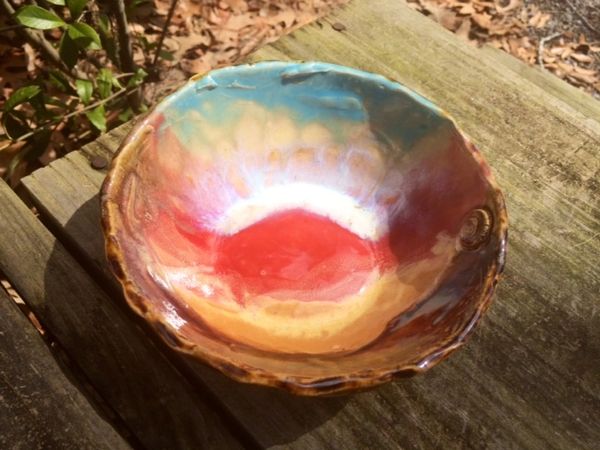 Soup/Cereal Bowl - Organic Series
This is part of my new Organic Series. It is hand-crafted from a slab, irregular shaped and no two will ever be exactly alike. I decorate the bottoms of each with lace doily patterns to add a little extra detail to the finished product. Each piece is a Work of Art!

Bowls are available in Earth-tone Multi, Molten Lava and Western Sky. Yours will have the exact glaze combination but each will vary slightly from the firing and application...

These bowls are approximately 6 1/2" tall and 2 1/2" tall and hold around 14 to 15 ounces. They are the perfect size for a bowl of your favorite soup, cereal or even a dip or appetizer and they just feel GOOD in your hands!

All the glazes are food-safe, oven, microwave and dishwasher safe.
***Never put a piece of hand-made pottery in a pre-heated oven. Let it heat up with the oven.***

Great hand-made gift or a nice addition to your own cupboard! And, it's made with much love...by me!

Please allow up to 10 days. I keep them in process, but don't always have finished products ready to ship. Thanks!