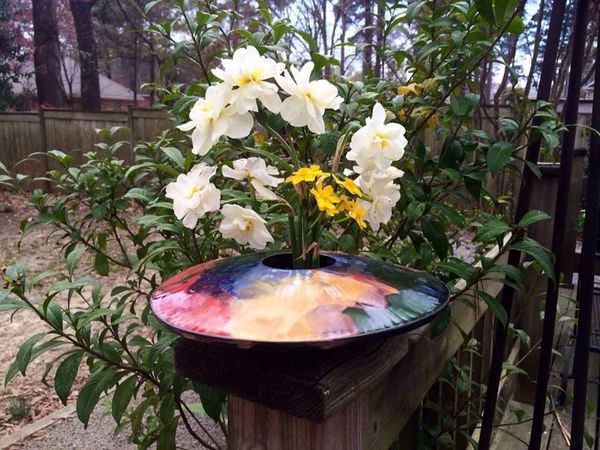 Dome Ikebana
A Beautiful Centerpiece!



This ikebana flower holder is dome shaped with a bowl underneath (all one finished piece) and a large pinfrog glued in securely. Approximately 9" in diameter, they look striking with either a low arrangement or with something tall and willowy... And, so easy!! No flower arranging skills needed for these...the pinfrog helps to create a gorgeous arrangement in no time flat!
A card explaining what they are will accompany your order.
Available in Earth-tone Multi, Molten Lava or Western Sky.

(If you are looking for a specific color or color combination, please email me at the Contact Me page with your custom requests.)