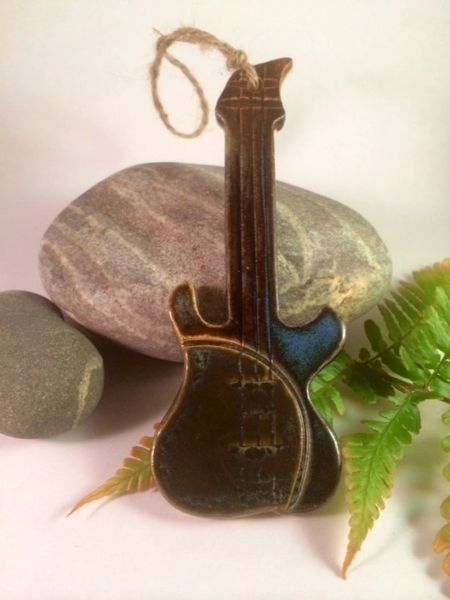 Electric Guitar Ornament
Musician on your gift list?



My guitar ornaments are perfect gifts! No two are exactly alike. Approx. 6" tall and 3" wide. Glazed in my "signature" Earth-tone Multi glaze or Red/Black glaze, tied with jute, this ornament makes a great gift for Christmas or anytime!


The State of Mississippi (The Birthplace of America's Music) had me create these Guitar Ornaments several years ago for music-related events where they need gifts... they've been one of my most popular items ever since!

(If you are looking for a specific color or color combination, please email me at the Contact Me page with your custom requests.)
**I put on the shipping instructions that it will be 1-2 weeks, but I usually have some in stock or in process, so it will probably be sooner than that! Just check in with me if you need to know....