In Them Old Cotton Fields - Original Mississippi Delta Photography Coasters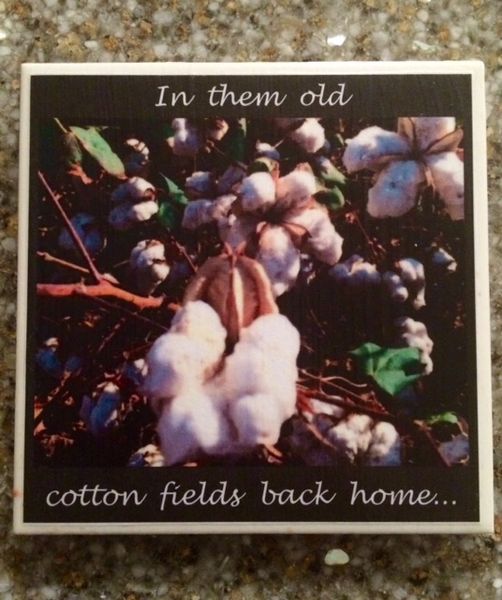 In Them Old Cotton Fields - Original Mississippi Delta Photography Coasters

Old Mississippi Delta scenes, Dixie, The Crossroads and Vintage Southern Americana... 4"x4" ceramic tiles featuring my original Mississippi Delta photography.

This listing is for one (or multiple) of the "In Them Old Cotton Fields Back Home" Coaster.
I took the photo for this at my Grandaddy's old place outside of Itta Bena in the Mississippi Delta. Someone else is farming the land now, but it still looks the same...brought back a lot of good memories of staying with my Nanny and Grandaddy out in the country...the plum trees, pear trees, dewberry and muscadine vines...cows, horses and lots and lots of cotton!!
Mix and match for sets! Tile Coasters come with descriptive tags and rubber bumpons on the back to keep from scratching tables. Each is sealed and safe to use as a coaster. Wipe with damp cloth to clean.
(Do not put in dishwasher or soak in water!)