Katrina Bottle Tree - Original Mississippi Delta Photography Coasters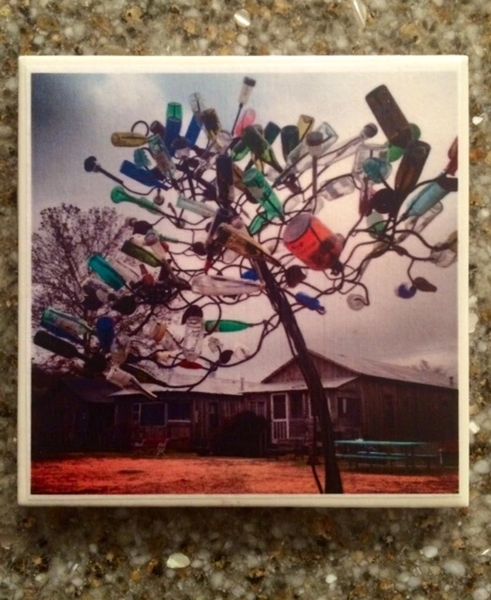 Katrina Bottle Tree - Original Mississippi Delta Photography Coasters

Old Mississippi Delta scenes, Dixie, The Crossroads and Vintage Southern Americana... 4"x4" ceramic tiles featuring my original Mississippi Delta photography.

This listing is for one (or multiple) of the "Katrina Bottle Tree" Coaster.

This photo is one I took during a weekend trip to Clarksdale, MS, to The Shack Up Inn...
My friend, Stephanie Dwyer, made this Katrina Bottle Tree... After Hurricane Katrina hit the Mississippi Gulf Coast, all the trees were left leaning from the winds and the storm surge. Stephanie commemorated that event with these special and very beautiful Katrina Bottle Trees...

What a fabulous place The Shack Up Inn is.. Full of Southern nostalgia...brought back a lot of good memories of growing up in The Mississippi Delta. National Geographic was also there taking photos at the same time...must be something to it, huh?

Mix and match for sets! Tile Coasters come with descriptive tags and rubber bumpons on the back to keep from scratching tables. Each is sealed and safe to use as a coaster. Wipe with damp cloth to clean.
(Do not put in dishwasher or soak in water!)