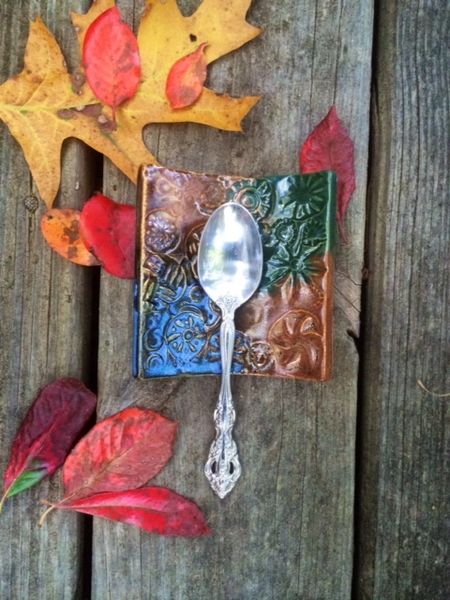 Spoon Rest - Curved Tile
The Tile Spoon Rest is hand-made and texturized with clay stamps I've made over the years. It gets its curve from drying over PVC pipe! Not only does it look nice sitting out on the cooktop/counter, it is also functional. Great inexpensive gift item for teachers, bunco and hostess gifts that can also be used as a business card holder, soap dish and more. Also great for tea bags! Approx. 4" square.

Lead-free, food safe and made for you.