Mississippi Ornament - Small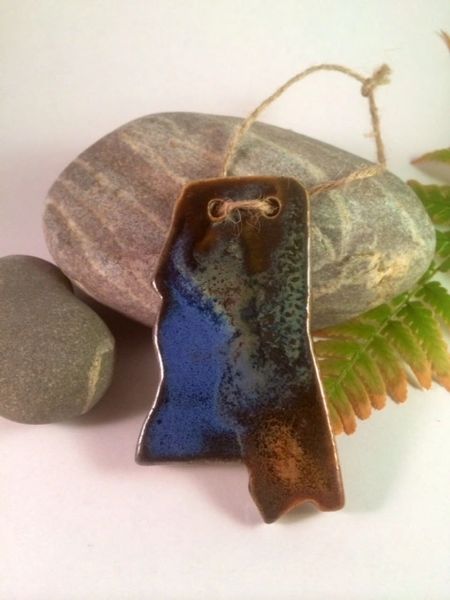 Mississippi Ornament - Small
A Piece of Mississippi makes a great gift for former and current residents...also a good souvenir of your travels! Glazed in my "signature" earth-tone multi glaze, tied with jute, this ornament makes a great gift for Christmas or anytime! Approx. 3" tall. Each one is hand-made, so no two will ever be exactly alike!

Magnets are also available in this size.

I put on the shipping instructions to allow 1-2 weeks, but I usually have some in stock or in process, so it will probably be sooner than that! Just check in with me if you need to know....