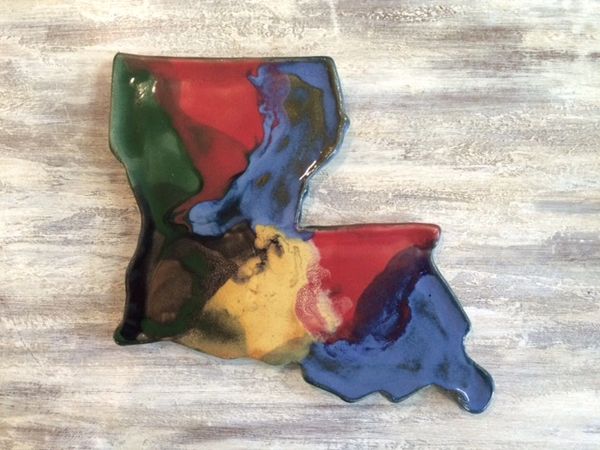 Louisiana Platter
Louisiana Platters are perfect for serving! The Large size is approximately 14" tall, Medium approx. 11" and Small approximately 8" tall... and are perfect for serving sliced meats, cheeses, appetizers, sushi or any other yummy dishes.
The Earth-Tone Multi glaze is a combination of blues, greens, tans and browns and has always been my "signature glaze."

The
Molten Lava
is a new color combination of reds, golds, blues, blacks and greens...and is a definite crowd favorite! Shoppers are really liking the punch of color that it offers.
(If you are looking for a specific color or color combination
OR OTHER STATES
, please email me at the Contact Me page with your custom requests.)