The Crossroads - Original Mississippi Delta Photography Coasters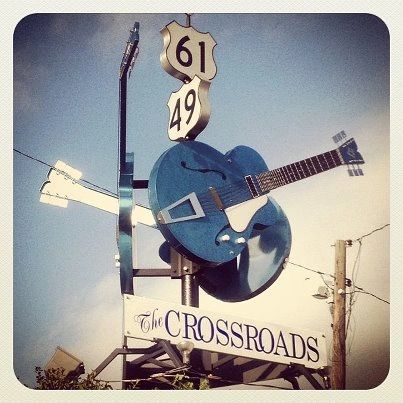 The Crossroads - Original Mississippi Delta Photography Coasters

Old Mississippi Delta scenes, Dixie, The Crossroads and Vintage Southern Americana... 4"x4" ceramic tiles featuring my original Mississippi Delta photography.

This listing is for one (or multiple) of the "Crossroads" Coasters.
This photo is one I took during a weekend trip up to Clarksdale, MS, to The Shack Up Inn... This is THE FAMOUS Crossroads that Bluesman Robert Johnson wrote and sang about...where he supposedly sold his soul to the devil in exchange for the ability to play the heck out of a guitar... Many famous blues musicians have made their way since then to The Crossroads as part of their own journey and history.
Mix and match for sets! Tile Coasters come with descriptive tags and rubber bumpons on the back to keep from scratching tables. Each is sealed and safe to use as a coaster. Wipe with damp cloth to clean.
(Do not put in dishwasher or soak in water!)