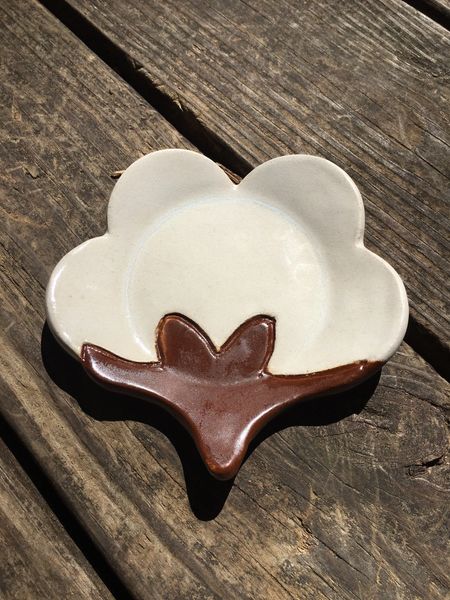 Cotton Boll Dish
A lovely little cotton-shaped dish...perfect for jewelry, coins, nuts, coaster, etc.... Approx. 5.5" x 5.5"
Glazed in white and dark brown, each one is hand-made. No two will ever be exactly alike.
Great gifts!
Glazes are all food-safe, dishwasher and microwave safe!
Contact me for info on corporate gifts or larger orders... I do custom work, too.