Itty Bitty Buds - Flower Vases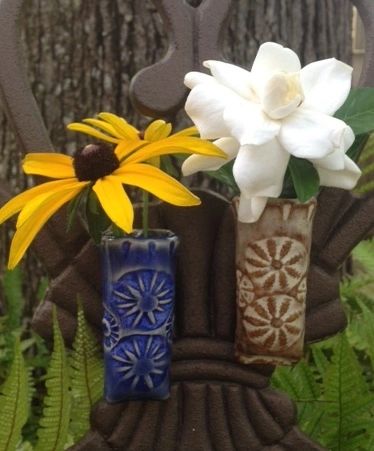 Itty Bitty Buds - Flower Vases
Does your child or grandchild bring you a handful of weeds...use your Itty Bitty Bud!! Or snip a couple or three bloomers and enjoy!

Itty Bitty Buds for your Refrigerator or Filing Cabinet at work! Bring a little bit of sunshine in with just a few small flowers... Also perfect to keep a pen handy on the fridge or to use for toothpicks!
Approximately 3 1/2" tall with two strong magnets on the back. Great little happy, bunco prize or teacher's gift.
I will have better photography coming soon...just wanted to get the listing up and running!!