Mississippi Platter - Large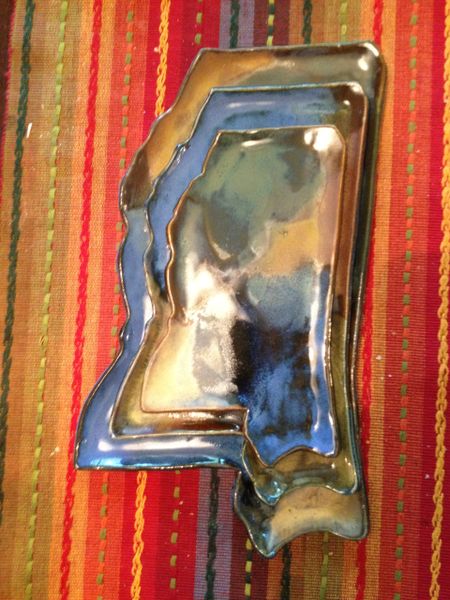 Mississippi Platter - Large
Mississippi Platters are perfect for serving! The Large size is approximately 14" tall and is a perfect size for serving sliced meats, cheeses, appetizers, sushi or any other yummy dishes.
The Earth-Tone Multi glaze is a combination of blues, greens, tans and browns and has always been my "signature glaze."

The
Molten Lava
is a new color combination of reds, golds, blues, blacks and greens...and is a definite crowd favorite! Shoppers are really liking the punch of color that it offers.
(If you are looking for a specific color or color combination, please email me at the Contact Me page with your custom requests.)