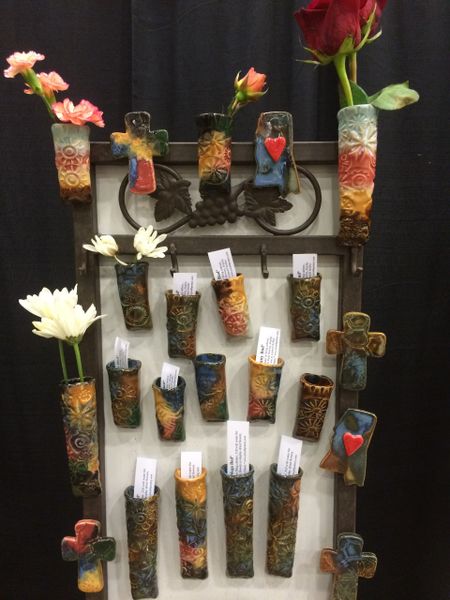 MegaBuds - Flower Vases
These Bud Vases are perfect for a longer stemmed flower such as a Gerbera Daisy or Rose...

MegaBuds are for your Refrigerator or Filing Cabinet at work! Bring in a bit of sunshine with just a few flowers.

Approximately 6" tall with two strong magnets on the back. Great little happy, bunco prize or teacher's gift.
I will have better photography coming soon...just wanted to get the listing up and running!!